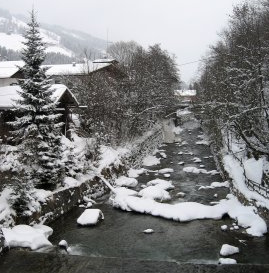 The village of Esbeek, Noord-Brabant had a local cafe, Schuttershof, the only meeting place in the village that was to be sold and possibly turned into something new and shiny the locals didn't want. The owner had to move on, but not because the cafe was too quiet, quite the contrary. Schuttershof attracts groups and clubs like the volleyball club, archery club, local fanfare, theatre people, and more. And during carnival, it is usually as full as can possibly be.
To save their cafe and buy the entire property, the association of the cafe needed 1.2 million euro and a plan to get it. They issued shares, ranging from 200 to 5,000 euro, which were bought up by some 300 inhabitants. The association managed to raise 300,000 euro and the bank came up with the rest. Money is one thing, but some 87 volunteers also helped rebuild the 101-year-old cafe, which reopened on 28 December.
To quote the Esbeek site that has all the party pics of the opening and more, "For years we had a cafe with a nice story, but now we have a beautiful cafe with a fantastic story." The cafe complex can now host weddings and big parties. The new bar was made by two local men who have been building carnival floats for decades and even the mayor came to paint for an evening. Next to cafe Schuttershof there is now a 'town meeting hall' where the elderly can hang out.
Just reading this story makes me want to go down there and check out it come carnival time (6-8 March 2011).
(Link: ad.nl, trouw, Photo of a totally unrelated stream in Kirchberg, Austria to keep the image of the story alive)