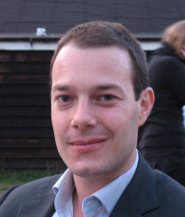 Today the Dutch digital rights organisation Bits of Freedom announced that it will be making a second start. A lack of funds made it impossible to go on in 2006, but under new director Ot van Daalen, the foundation managed to get a subsidy from Internet4all which will enable BoF to start anew and keep going for the next three years.
In his speech at hackers convention HAR 2009 in Vierhouten, Gelderland, Van Daalen reminded an attentive audience that in 1998, the Dutch government had adopted the stance (in a document called Wetgeving voor de Electronisch Snelweg) "that which applies off-line, should also apply on-line." This already unfortunate attitude has now changed into the even worse "that which we wouldn't apply off-line, we will apply on-line," according to the new BoF.
Examples abound in the form of data retention laws. The Bits of Freedom foundation wants to defend privacy and the freedom to communicate in the information society.
You can find Van Daalen's speech (in English and PDF format) here.
Tags: Bits of Freedom, freedoms, government, HAR 2009