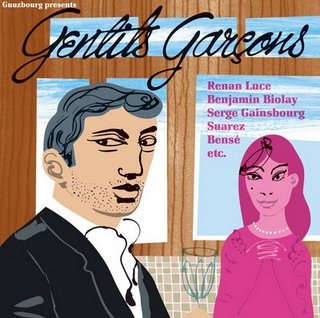 Although I often say that promoting French music in a country that's wired into Anglo-Saxon culture is like putting a square peg in a round hole (and hammering that thing in like there's no tomorrow), I can safely say that the edges of that same square peg are finally getting smoother.
Dutch journalist, DJ and 'zuchtmeisje' (girls that sigh when they sing) enthusiast Guuz Hoogaerts (aka Guuzbourg) will soon release his third compilation of French music called "Garçons Gentils", the male equivalent of his first two compilations, Filles Fragiles.
Some tracks were specially recorded for this album by lesser known bands, but there are big names in there as well. First, we need to get through the summer.
(Link: Filles Sourires, Image by Studio Garcia)
Tags: French music, Guuz Hoogaerts, Natashka