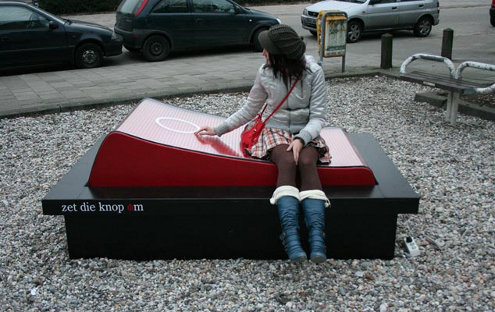 This playful bench was designed and developed by HIK Ontwerpers from Utrecht, the same people that gave you the slide for grown-ups outside the Overvecht railway station.
It is called Zet Die Knop Om, which means Press That Switch, and it actually emits light when you turn it on. Check that website to see the effect.
It was built in 2008, but I have no idea if it is actually in use somewhere.
(Link: Pop-Up City. Photo: HIK Ontwerpers.)