Utrecht train station has slide for travellers in a hurry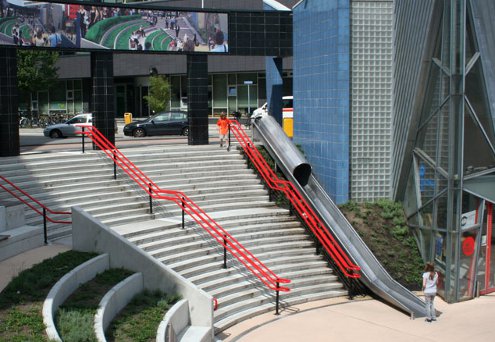 HIK Ontwerpers have designed and installed a slide at the Overvecht railway station (1995) in Utrecht as part of a beautification plan of the area. Hemubo Betontechniek built it this year.
Everybody is reporting that the official name is a 'transport accelerator', but HIK themselves call it a 'real slide'.
Here it is in action:
(Photo: HIK Ontwerpers. Video: NOS. Link: The Pop-Up City)
5 Comments »