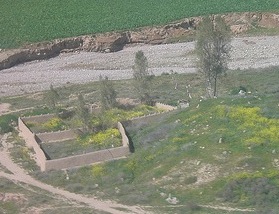 Here's one example where the Dutch could copy the US in a positive way: arrange special visas for the 102 or so Afghani interpreters that served with the Dutch forces in Afghanistan.
The Dutch mission in Afghanistan will be over and done with as of 1 August, a decision that led to the cabinet falling here in the Netherlands. It also marks the end of the interpreters' labour contract.
Now that these interpreters have to return to their families, they fear for their lives, as the Taliban could find them and retaliate (kill them and their families). The US has a special visa programme for 50 Afghani and Iraqi interpreters a year. It is called "Special Immigrant Afghanistan or Iraq National who worked with the U.S. Armed Forces as a translator".
The Afghani had expected the Dutch to do the same, but nope. The Dutch Ministry of Defense says NATO should deal with the problem, not the Netherlands.
Nice Christian values indeed.
(Link: binnenland, Photo of Uruzgan province, Afghanistan by Remko Tanis, some rights reserved)
Tags: interpreters, Ministry of Defense