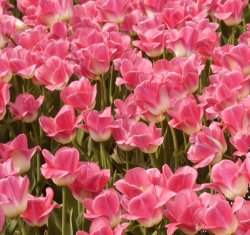 A florist in the town of Oostvoorne, South Holland has agreed to donate one of his kidneys to his competitor.
Jan, 62 and a florist, has a genetic kidney disease, inherited from his father who died at age 69. Jan's problems are not yet critical, but he'll need a kidney soon. Dick, 55 and a competing florist, is a match and is willing to donate his kidney to Jan. Sadly, Jan's two sons also have the same genetic disease, but at least they'll have a father for a much longer time if all goes well, and hopefully more resources to solve their predicament.
Everybody who knows Jan and Dick in Oostvoorne are impressed with the gesture. "I barely take aspirin. I can do without one of my kidneys", says Dick. Jan was speechless when he found out that Dick was willing to donate one of his kidneys. "You're not going bankrupt are you?" said Jan to Dick when Dick came over to tell him the good news. "No, I came to tell you I'm going to give you a kidney".
Dick found out that Jan needed a kidney through two social workers. And although he did talk about donating with this wife, he says he went behind her back to the hospital first to see if he was a match.
You can bet the media will be covering this when it happens.
(Link: waarmaarraar.nl)