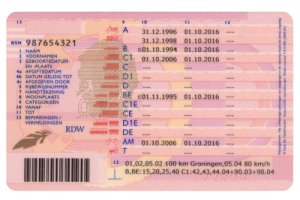 First passports, now driving licences.
The differences in price for a new driving licence are huge, according to a survey done by the Dutch ANWB automobile association. Prices ranges from EUR 21,90 to EUR 60. About 100 municipalities out of 443 were randomly selected. The ANWB finds these differences way too big and will try and remedy the situation by bugging the transport minister about it.
Some things to know:
– Smaller towns are cheaper than bigger ones
– From the five bigger Dutch cities, Eindhoven is the cheapest at EUR 30, while Amsterdam is EUR 49.
– And surprise, surprise, the prices on websites are not the same as the ones you actually pay.
(Link: zibb)