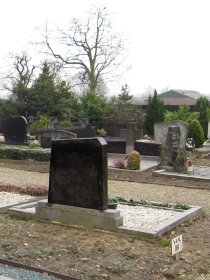 The foundation Walk-for-298 wants to commemorate flight MH17 by having a bronze artwork called 'Verbinding' ('Connection') placed near Eindhoven Airport, which was made by artist Toon Heijmans of Nijmegen. MH17 was an international flight from Amsterdam to Kuala Lumpur that was shot down on 17 July 2014, killing all 283 passengers and 15 crew members, hence the 298 in the name of the foundation.
Ronald Rutten from Beuningen who runs Walk-for-298 is also the regional manager of the funeral company that greeted the many victims at Eindhoven Airport in the summer of 2014. He thought that having something commemorative made for them could help make the circle a bit more round.
The artwork costs 10,000 euro and the foundation only needs another 2,500 for the supporting base. The idea is that family and friends, rescuers and victims can gather there to remember their loved ones. The work symbolises a world event, with an emptiness inside it like the vacuum all those deaths created.
The commemorative artwork will probably be unveiled around 21 March 2017.
(Link: omroepbrabant)