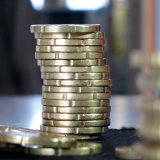 Dick Büchel, a 95-year-old man from Waalre, Noord-Brabant has received the equivalent of 8800 euro in damages from the Japanese government for surviving the atom bomb that hit Nagasaki on August 9, 1945.
He served in the Royal Netherlands East Indies Army on the island of Java where was taken prisoner by the Japanese, and the bomb exploded just 1700 metres from his prisoner of war camp.
Interestingly enough, Büchel believes in the use of weapons of mass destruction by the Americans, claiming that the bomb saved him. Some Koreans in the Netherlands were also given compensation, although everyone had to file a law suit in Japan to get it.
(Link: www.omroepbrabant.nl)