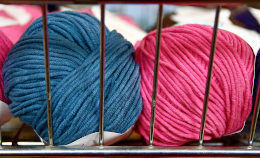 In 2008 we joined Flickr, a photo sharing site that was also one of the first social networks. Shortly after we switched to their Pro account because it made sense at the time – back then it looked like we might soon be bumping into the limits of the free account.
Recently, the new owners of Flickr, Smugmug, have done us the honour and favour of stimulating us to re-evaluate how we want to keep using the service by raising the price of the Pro account by 300%.
We have decided to stay on Flickr, but switched to the free account. The effect on you, dear readers, should be limited. We have maxed out the number of photos we can post to Flickr, so we can no longer do that. In the coming months Flickr may also decide to delete our oldest 232 photos. Smugmug have said that they will not remove CC licensed photos, but it is not clear if they mean all such photos or just the ones that would cause a PR stink if deleted.
We have always distributed our Flickr photos under a Creative Commons license. Please rest assured that this license remains valid, even if you can no longer find the photo.
(As a tip for your copyright audits, you may be able to find the link between a photo and a permissive license on the Wayback machine, even after a Flickr user decided to change a license; also, Wikimedia Commons often copies photos, including their licenses, from Flickr.)
(Photo by Liz West, some rights reserved)