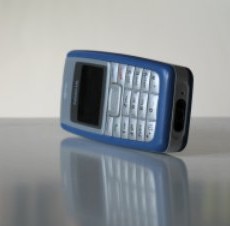 Sculptor Ton Mooy has revealed to Omroep Brabant that he is a working on a statue of an angel with a cell phone. (Photo and video)
The angel is to replace a worn out statue in the cathedral of Den Bosch. The cell phone will have just one button: for a straight line with God.
According to Mooy, he also wanted to give the angel jet engines, and a skirt instead of pants, but those ideas went too far for the church's art committee, NOS Headlines reports.