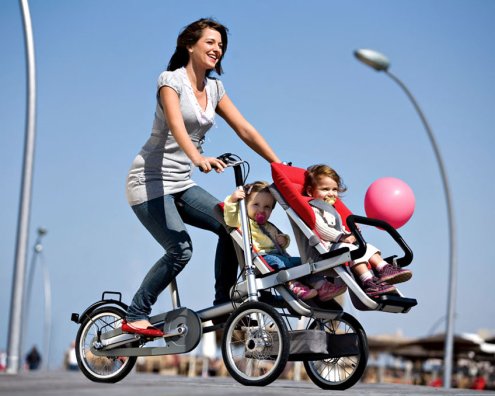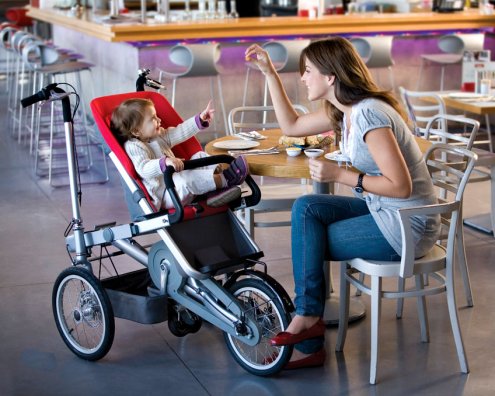 The Taga bicycle has one or two children's seats in front, but folds into a stroller if need be, and can be folded even further so that it fits the boot of a car. Rutger at Bright seems happy with it (Dutch), as his bakfiets is too bulky and he keeps testing the cobblestones with his teeth when using his mamafiets (a regular bike designed for carrying heavy loads).
Bright's commenters point out that the Taga looks as cool as a walker though. Well, at least you have got your mobility needs covered from cradle to grave right there. Not that it is impossible for a tricycle to look cool.
Source photos: Taga B.V.