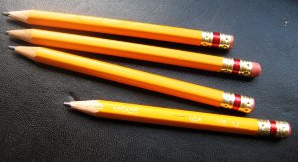 A bizarre loophole that allowed religious schools to ban gay teachers was closed in the Netherlands on 1 July.
The law on equal treatment already forbade firing or refusing to hire teachers strictly because they are gay. An exception however existed for added circumstances, leading to the strange situation that a teacher could not be fired just for being gay, but could be fired for being gay and kissing somebody of their own gender.
In Dutch this exception was called the 'enkelefeitconstructie' (the 'single fact construct'). The strange exception had remained in the 1994 law in order to keep Christian party CDA happy, but in 2014 almost all CDA MPs voted to remove it. According to the government, the exception has always been a dead letter, as no judge has ever allowed it to stand in a court of law.
Churches' freedom to found religious, state-funded schools is considered part of the freedom of religion in the Netherlands and is enshrined in Article 23 of the constitution. Teachers can still be fired from religious schools for belonging to the wrong church, as three teachers from the Reformed Wartburg College found out last June after they were rebaptised by a different Protestant sect, AD writes.
See also: Church unlawfully fires woman for being transgender
Tags: Christianity, constitution, education, homosexuality, human rights, law, teachers