Here, have some knitted sausage: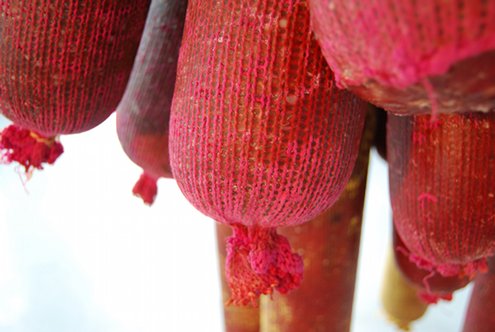 Proef founder Marije Vogelzang is exhibiting these knitted sausages amongst others at her first (and perishable) solo exhibition at the MAMA showroom in Rotterdam. Proef is two food design studios / restaurants in Rotterdam and Amsterdam.
("Proef", pronounced proof, is the imperative of to taste, or as a noun means test. Two languages separated by the North Sea.)
Photo by Proef. Via Trendbeheer (Dutch).