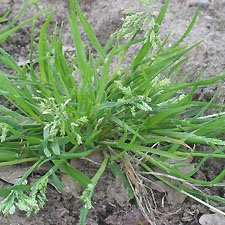 Yesterday about 100 bus drivers, currently on strike and upsetting many people who are just trying to get to work on time, used their 'spare time' to weed out the garden of the rehabilitation centre Het Roessingh in Enschede, Twente. This was apparently the bus drivers' way to show they can put their time to good use.
All decked out in national orange, the drivers showed up 'for work on time' at 8:30 am to get busy pulling weeds. The drivers have been on strike for more than a week (I thought it was more like a month…) for a better collective labour agreement. However, the negotiations are going South and threats of going to the judge are being made.
I'm just upset at not being able to take the comfy bus straight to the beach.
(Link: waarmaarraar.nl)
Tags: bus strike, Enschede, weeds