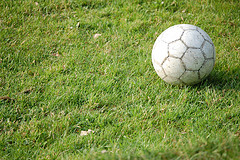 After all the property damage, injuries, fires and even deaths related to people using fireworks in the Netherlands on New Year's Eve, the issue of anybody using fireworks is finally being hotly debated at the national level.
One father in Enschede, Overijssel who I bet thought his children were good kids, found out through social media that his kids are destructive little shits. Football club Sparta Enschede put out a film of the destructive little shits trashing the club's stands on social media and the father recognised his destructive little shits. He contacted the club to tell them that and agreed to pay the 10,000 euro worth of damages caused by his destructive little shits.
"Luckily there are still honest people who accept responsibility," one of the club's Board members said. Hopefully dad will set a good example for these destructive little shits and punish them accorgdingly. It has not been mentioned whether the destructive little shits are also members of the club. I can't imagine they would be welcome any time soon even as spectators.
(Link: waarmaarraar.nl, Photo of Football by Bramus, some rights reserved)