Subsidizing astrologers for job seekers raises eyebrows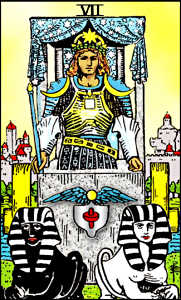 Unlikely problems will get you unlikely bed fellows: Dutch parliament is divided across traditional ideological lines and across the current government opposition division over astrology and talking to trees. The matter at hand? Whether the unemployed should be subsidized to pay for assistance from astrologers, tarot card dealers, and folks that talk to space aliens. The Christian governing parties CDA and CU, and the socialist opposition party SP think the idea is ludicrous, and feel that UWV, the organization that pays unemployment benefits, should be more careful about which re-integration projects it supports.
UWV denies any allegations of carelessness: of about 40,000 people that make use of the opportunity to have a tailor-made re-integration plan, only a few dozen follow a "spiritual" route to a job. The offices that assist the unemployed work according to a no cure, less pay principle. Daily De Volkskrant reports (Dutch) that there are about 2,000 such agencies. "It's a new market; anybody can start an agency," Ryanne Dijkstra tells the paper. Perhaps an idea for the unemployed?
But UWV warns that not every agency will be subsidized; "[An agency] must be registered with the Chamber of Commerce, must employ sufficient personnel to assist all customers, must have complaints and privacy regulations, and must make a personal development plan together with the job seeker," PR person Anna Beekjes tells Planet.nl (Dutch). "[What's more], if after two years the project is still unsuccessful, we will only pay the agency 50%."
According to De Volkskrant, parliamentarian Eddy van Hijum (CDA, Christian centrists) thinks it is good that people are looking for meaning. "But we should not have to subsidize this. These woolly projects are not helping anyone find work." And so 150 parliamentarians are busy investigating the dealings of "a few dozen" unemployed. Now that's service! Or pico-management. I always get them mixed up.
1 Comment »
[…] in 2011 the Dutch government already fought over subsidizing astrologers for job seekers, and now companies offering to train 'psychics' are under […]

Pingback by 24 oranges » Government subsidies for psychics training under fire — June 18, 2015 @ 10:25 am