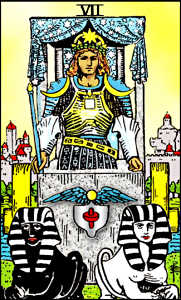 Back in 2011 the Dutch government already fought over subsidizing astrologers for job seekers, and now companies offering to train 'psychics' are under scrutiny.
The contested training is geared towards 'spiritual consultants' and 'hypnotists', and has been approved for years, a training that particularly attracts the jobless aged 50 and over. Considering the discrimination faced by that age group as being expensive to hire, I'm not too surprised. A dozen people have taken the almost 1000 euro course. They learn about tarot cards, angel cards and reincarnations, the latter could be why the religious political SGP party was the one to complain about these courses recently.
After successfully completing the course, people can start up their own call line and make 0,29 euro a minute predicting the future, helping with relationship and financial problems.
(Link: nieuws.tpo.nl)