First-ever grape harvest in Amstelveen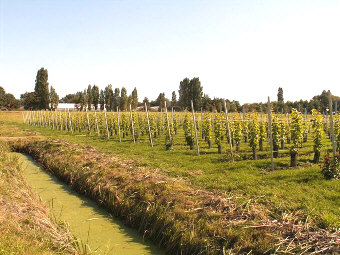 There is only one vineyard in Amstelveen, the town next to Amsterdam and that is De Amsteltuin. "Hopefully next year," says owner Jan Schake, "the first real Amsteltuin wine will be served. We're really looking forward to it". The vineyard offers tons of wine-related activities and a chance to learn about grapes and wine in general. This year's harvest will be experimented with to see what kind of wine can be made from it.
Dutch wine is made in many parts of the country and is not very well known. The only one that comes to mind is Apostelhoeve from Maastricht, available in major wine shops, which is still very expensive and according to a wine-tasting test earlier this year, not special enough.
Let us remember that there are tons of Dutch people making wine in France.
(Photo: De Amsteltuin, link: De Pers)