36 blind people to drive cars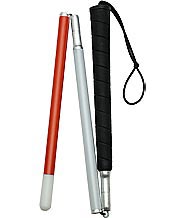 On Friday, 16 November a group of 36 blind and sight-impaired will test drive cars at the racing circuit in Assen. Under the supervision of driving school instructors, the blind will learn all about driving cars. "Some people became blind later in life and want to have a go at driving a car. Other people believe it is a chance to fulfil a dream of having control over a car and get a feel for driving," according to a spokesperson.
On the world famous car show Top Gear, a man called Billy Baxter, a British soldier who lost his sight after contracting a rare disease in Bosnia, sent a letter to the show and said he could drive round the track faster than this one guy with sight who wasn't very good at it.
(Link: rtl.nl)
No Comments »
No comments yet.