Botox voucher in employees' Christmas package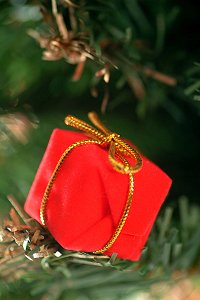 Apparently one or two employees of the Spaarne Ziekenhuis were surprised to find botox vouchers in their annual Christmas package. The flexible voucher allows them to get their teeth whitened, enjoy hair removal or just go for the botox.
A spokesperson for the hospital said only one or two of the 2,200 employees compained about the voucher. The rest of the vouchers are for restaurants and amusement parks. The spokesperson does not understand what the fuss is all about. "It's like vegetarians getting pâté or some people getting perfume in their package."
A note for both the Dutch and foreigners: First, many other countries that celebrate Christmas don't do the whole Christmas package thing – it's typically Dutch. They usually get a bonus (or not), organise a Christmas party or exchange gifts among employees having picked names from a hat, also called 'Secret Santa'.
(Link: Trouw)