18th edition of Puch moped tour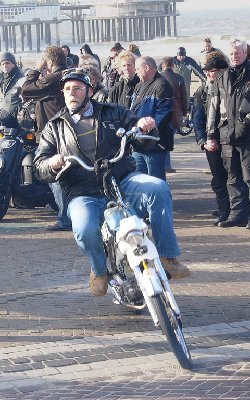 Last Sunday the 18th edition was held of Kâhwe Klâhwe (The Hague dialect, lit. cold claws), the gasoline and pea soup fueled Puch tour through Scheveningen and The Hague. Haags Allerlei's Gera Nieland was there to take photos. You can enjoy them all at Flickr.
Puch was a legendary moped brand and very popular in the Netherlands. This popularity could not prevent the closing down of the two-wheeler production line though. The company still produces four-wheelers.
(Via De Telegravin. Photo by Gera Nieland.)