Rotterdam ethnic radio makes a comeback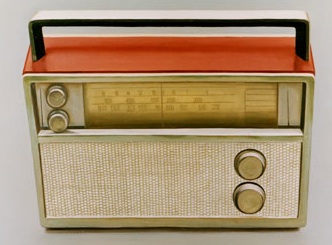 Ethnic minorities living in Rotterdam will soon be able to tune back in to their favourite local radio shows if the five local ethnic minorities radio stations get it right this time. After having been pulled off the air due to a lack of funds, the stations will be receiving additional grants from the SLOR (Stichting Lokale Omroep Rotterdam), coordinator of the local stations in Rotterdam.
The SLOR is prepared to give a one-off grant to the five local radio stations, which went off the air from cable last summer due to financial difficulties. The grant comes from leftovers of an amount that was reserved for beginner TV programme producers. Nos Raïs (Antillian), Atlantico (Cape Verdean) and Arabica FM (Moroccan) can now pay off their debts. Voz de Cabo Verde (Cape Verdean) and Ebony (Surinamese) will still need to find extra cash.
Why bother when there is enough Dutch radio to go around? According to Brahim Bourzik of Rotterdamse Allochtone Media (Rotterdam Ethnic Minority Media), communication in their own language is important, especially since the city of Rotterdam estimates that 60,000 Rotterdam residents cannot be reached by traditional media. Bourzik estimates that together Rotterdam's ethnic minority stations reach some 20,000 to 30,000 people a day.
(Link: wereldjournalisten.nl)
No Comments »
No comments yet.