Earthlings to perform Klingon opera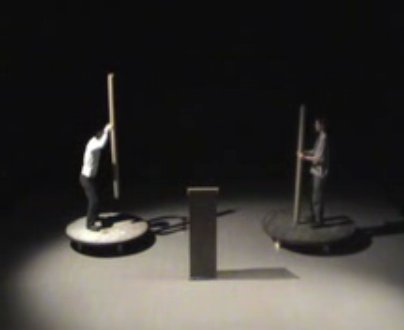 The Klingon Terran Research Ensemble is planning to perform a real Klingon opera called U in November this year. If you cannot wait until then, the ensemble regularly holds musical "battles" at the Zeebelt theater in the Hague. It also has several videos up at Youtube showcasing Klingon instruments and techniques.
According to the print version of Zone 5300, KTRE founder Floris Schönfeld takes his work very serious and many of the artists involved are classically schooled.
For those of you who have been stuck In Real Life the past forty years, Klingons are a race of space aliens from the fictional Star Trek universe.
1 Comment »
[…] in June 2008 we told you about Earthlings of the Dutch persuasion were planning to perform Klingon opera and that day has finally […]

Pingback by 24 oranges » Klingon opera premieres in The Hague — September 9, 2010 @ 1:11 pm