Philips introduces Shapeways 3D printing by Internet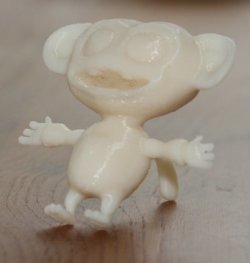 Netherlands-based Philips has founded a new company called Shapeways that does inexpensive remote 3D printing. Just send them a 3D design and they'll make it out of a variety of materials and send it back to you. It's still in beta and although Boingboing got 500 free signups for their readers, they're all gone.
Let's wait and see what the verdict is.
(Link: boingboing.net)
3 Comments »
it's not a new technology, though. architects and designers have been using similar machines for years

Comment by lemony — July 25, 2008 @ 9:43 am

I believe what's new is that is now made so widely available.

Comment by Branko Collin — July 25, 2008 @ 12:07 pm