DNA test posthumously inflicted on athlete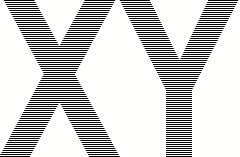 Foekje Dillema, the runner banned for life after undergoing a humiliating and undisclosed gender test in 1950, underwent another test posthumously this year. Commissioned by Dutch TV programme Andere Tijden Sport, and with permission of the athlete's family, researchers of the Erasmus Medisch Centrum in Rotterdam found out that Dillema was a woman with a form of chromosomal mosaicism, which caused her to have two X chromosomes for every Y (possible in XX and XY configurations, though the show doesn't tell). According to the researcher that was an extremely rare condition. The programme's presenter claimed that nowadays Dillema would be able to compete without problems in women's track and field events.
Reporter Max Dohle who is writing a biography on Dillema withdrew his cooperation for the Andere Tijden show after he found out about the DNA test: "The last thing you should do to Foekje is subject her again to a sex test. She would have never wanted that." After the first test in 1950, Dillema felt extremely humiliated and she withdrew for always from public life.
2 Comments »