Medicine makers not innovative enough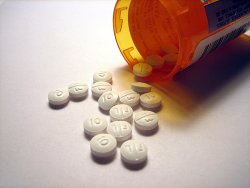 Nefarma (the industry association for innovative medicine) and its members are found not innovative enough. In a study commissioned by Nefarma itself Amsterdam marketing research agency Motivaction further concludes that manufacturers shirk their social responsibility, and are not transparent about their price-making process. Nefarma itself is portrayed as a messenger boy for the industry, with lack of clout, and invisible in the public debate.
Motivaction came to its conclusions after holding fourteen interviews with politicians, civil servants, doctors and pharmacists. "A step-by-step improvement of existing drugs is generally not seen as real innovation, but rather as a clever marketing trick", the report says.
An interesting aside: proponents of a (stronger) patent system have argued for years that patents—government granted monopolies on inventions—are important because they allow the pharmaceutical industry to come up with life-saving innovations. There goes that argument.
(Link: Trouw (Dutch). Photo by Tom Varco, published under a Creative Commons Attribution ShareAlike 3.0 Unported license)
1 Comment »
It's a global problem. Pardon my bolshevism, but I really think in this age that governments should appropriate pharmaceutical labs. Let the companies keep their manufacturing and distributing functions/infrastructures; but let gov'ts do the real research. (BTW, that means no outsourcing!)

Comment by Darth Paul — August 5, 2008 @ 6:19 pm