Intelligent, clickable LED displays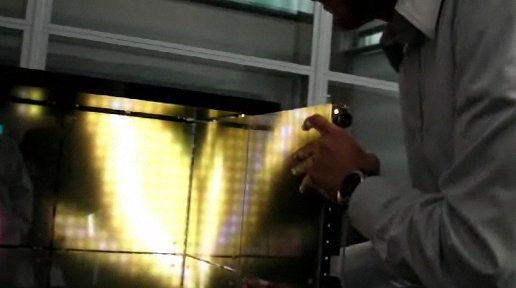 Gizmodo went to Philips' research lab in Eindhoven and made a short clip about magnetic, intelligent, LED-based display tiles. Presumably to be used for large stage displays, these tiles can be attached to each other without screws or cables, forming one big screen together. Once a tile is connected to the rest of the "swarm," it figures out by itself what its position and orientation are, and immediately starts displaying the "missing" part of the image.
Philips has already been making hotel rooms according to similar principles (plug 'n' play).
Image: Gizmodo.