New Frans Hals paintings discovered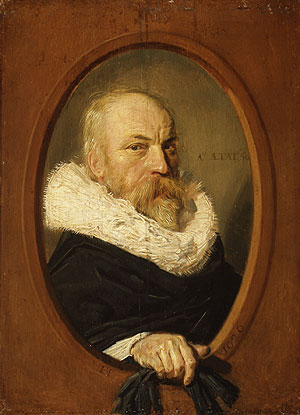 The Frans Hals Museum in Haarlem claims to have found five new paintings by the master. Research shows that one of the paintings, a portrait from 1640, was previously considered as not being one of Hals' works, while the other four were unknown until now. The portrait was discovered recently at the Dutch embassy in Paris.
All the paintings are currently being restored and will be on display at the museum as of 11 October.
(Link: rtvnh.nl)
2 Comments »
[…] on the heels of a recent discovery of a Frans Hals painting comes the news that a painting of Pieter Brueghel The Younger was unearthed last Sunday in […]

Pingback by 24 oranges » New Brueghel (the Younger) discovered — October 4, 2008 @ 11:25 am

[…] Gogh discovered, Frans Hals discovered, Brueghel the Younger discovered, it's been a good year if you're into Dutch […]

Pingback by 24 oranges » Branko's favourite 24 Oranges postings of 2008 — December 29, 2008 @ 10:39 am