2009 International Year of Astronomy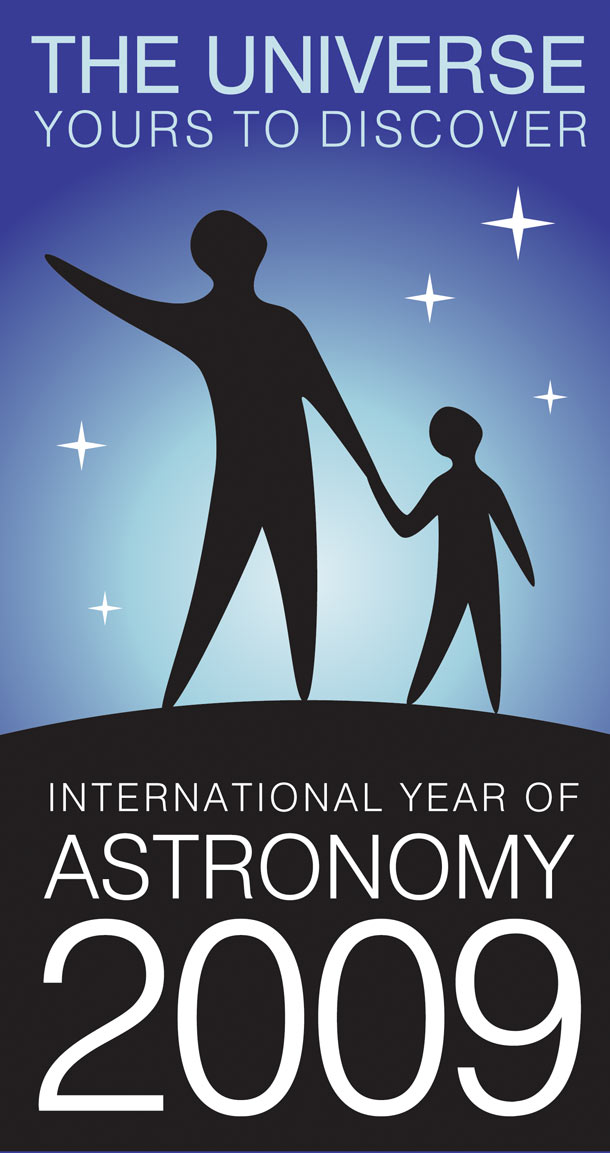 Yesterday, the International Year of Astronomy (IYA2009) started. Launched by UNESCO and IAU, 135 countries are participating in this initiative to bring the universe and astronomy closer to the people, using the slogan the Universe: Yours to discover. The official opening event will take place in Paris, on 15-16 January. The Dutch opening ceremony is scheduled for 21 January. Throughout the year, you can expect symposiums, exhibitions and other cultural events related to astronomy taking place in a universe near you! More information on what will take place when and where can be found on the Dutch IYA2009 site.
Hang on, you're waiting for the Dutch angle on this international news? To be honest, there is none in particular, apart from my hope that the Dutch will again do some remarkable astronomical discoveries this year, like Hanny's Voorwerp or the giant exo-planet (Dutch).