New Year's dive girl gets free cheese for a year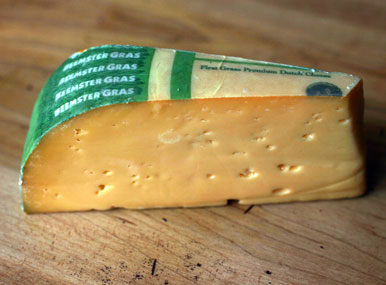 What started out as a the traditional New Year's Dive turned into the search for the 17-year-old blonde girl with the big breasts flopping out of her bikini top. The more 'common' newspaper De Telegraaf could not do anything else than print that picture and create even more news.
And now, having avoided the obvious news this picture created once they found the girl, the story gets interesting. Smoked sausage producer Unox, which sponsors the dive every year (she was wearing a Unox hat in the picture), offered the blonde girl free smoked sausage for one year. But lo and behold, she is a vegetarian and refused their offer. Then Beemster cheese moved in and offered her a year's supply of cheese, which she went for instead.
I just know we'll be hearing more about Luca the big breasted blonde this year.
(Link: rtl.nl)
2 Comments »
Jan Steen Household – ink prints by Julie Blackmon LINK

Comment by Neil — January 12, 2009 @ 4:59 pm

[…] of the 2010 New Year's dive of Scheveningen, in which so far no new models were discovered by Alexander Fritze, some rights reserved.) These icons link to social […]

Pingback by 24 oranges » Man hit by New Year's dive starting gun — January 2, 2010 @ 1:09 pm