Amsterdam gets its first food bank for animals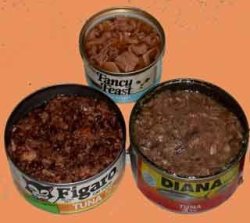 The very idea that people have to go to the food bank in the Netherlands, considering all the money and resources the poor have at their disposal, is shameful and embarrassing for many Dutch people. Not necessarily for the people who depend on the food banks, but the general view is that food banks should not exist and are painful to talk about.
But there's a crisis on, and according to Animal Rescue Nederland, the first thing poor people skimp on is pet food. Animal Rescue Nederland is currently talking to several pet food manufacturers about putting together food parcels for people's pets.
Will a food bank for animals be less of a taboo than for humans or will people comment about poor people owning pets they can't afford in the first place? I wonder.
7 Comments »