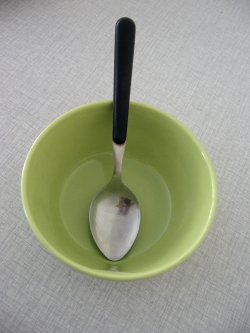 A food bank in Noordoostpolder, Flevoland has decided to refuse three clients access after they liked the competition on Facebook.
One of the clients who was cut off said the fruit and vegetables she got from her regular food bank are passed the expiration date to the point of starting to rot. She looked around online for other food options and decided to like the competition. Then she found out what she could do to maybe change food banks. While all that was happening, she went back down to her regular food bank, but instead of food, they handed her an envelop with a stern letter and told her to get out.
The competitor, who feeds people who earn too much to get food from the food bank but are in need of food, claims to have too many people to care for and tried to get food from the food bank for the woman in question, but was unsuccessful. The food bank refused to accept that they gave out bad food and then said they don't want any bad publicity from people getting sick. Oh, and they were pissed about her liking the competition.
The competitor has decided to help that one client who was cut off after all. "If people are ruthlessly turned away, then they need to be helped. You can't just let people starve".
And that's the state of affairs in a small village in Flevoland these days, pettiness at its best. Liking the competition came in handy after all.
(Link: www.destentor.nl)