Brick flowers in a brick barge on a brick gable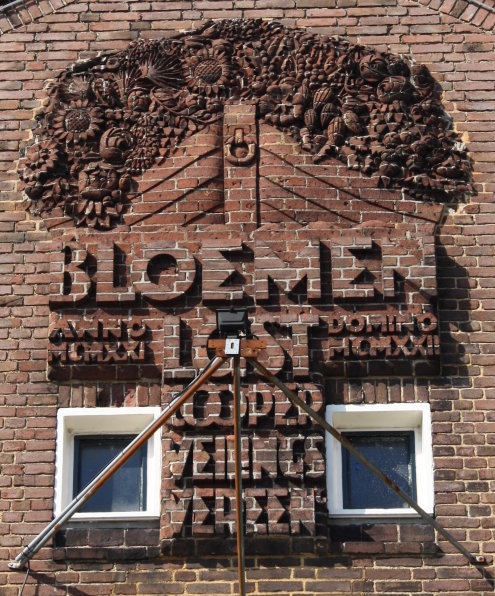 This is a gable decoration on the building of the Bloemenlust flower auction house on the Oosteinderweg in Aalsmeer just South of Amsterdam. I ran into it today while biking through the neighbourhood. It's carved entirely out of brick. The text—abreviated here and there—reads Bloemenlust Coöperatieve Veilingsvereeniging (Bloemenlust co-operative auction association).
After a merger in 1968 with the Centrale Veiling and a subsequent move to a new location, the 1922 building became a restaurant. The new auction would go on the become the largest in the world for flowers, housed in the second largest building in terms of floor space.
3 Comments »
Wow, nowadays we only have one domino-day every year. Back in the 20's they apparently had 2 years of it :-D

Comment by Eric — March 23, 2009 @ 10:30 am

Brick typos. :-)

Comment by Branko Collin — March 23, 2009 @ 11:08 am

Hahahaha

Comment by Orangemaster — March 23, 2009 @ 11:40 am