The government sells cheap art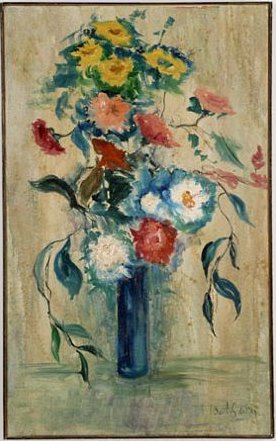 The Instituut Collectie Nederland, the agency that manages the national government's art collection, is selling art (Dutch) from its depots and storage rooms of a number of museums for cheap on eBay. Much of the art was acquired as part of the BKR (Beeldende Kunstenaars Regeling, Visual Arts Arrangement) during which many government-appointed artists got an income in exchange for regularly producing art for municipalities. ICN is selling about 50 pieces a week this way, and according to the Volkskrant video below (Dutch), the works are selling fairly cheaply, with prices starting at no more than 17,50 euro.
Trouw mentioned in January (Dutch) that ICN is selling all this art because the depots are brimming over. The paper quotes Marina Raymakers of ICN:
There are lots of pieces that just never leave their storage. Many collections have simply grown too big, [and] many works simply no longer fit in a museum collection."

We organised a large auction at an auction house last year, but the Internet has a lower threshold. It draws a different audience, which is a good thing. Everybody gets a chance this way.
Before art is sold at www.haaleenstukjemuseuminhuis.nl, museums get first dibs at www.herplaatsingsdatabase.nl. The smart art collector uses the latter site to see what will eventually end up at the former, says Trouw.
A lot of the art produced as part of the BKR has actually been used by the government, although the arrangement was also known for producing some hideous art that all but the artists involved were only too eager to hide in storage. I remember reading stories about artists actually suing the government over the latter type of use, using moral rights provisions in the Dutch copyright law to claim that hiding an ugly art work was a form of infringement. If anybody can tell me if I remember correctly, please do. A quick google did not produce any results.
Illustration: this unnamed painting by Bertus de Meij is currently up for auction at eBay, the price being 81,50 euro after 6 bids. His San Grimignano sold for 425 euro in January, according to Trouw.
Via Trendbeheer (Dutch).
No Comments »
No comments yet.