Mr Aart threatens to leave Sesamstraat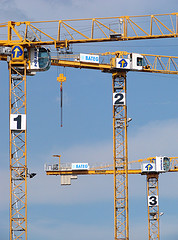 Aart Staartjes, the actor who has been playing the grumpy Mr Aart in the Dutch version of Sesame Street for over twenty years, is threatening to leave the show over a programming dispute. He said this last week on the Coen & Sander radio show (Dutch). The ire of Mr Aart was awakened when the starting time of the show was moved around a lot by the NPS public broadcaster. Originally, Sesamstraat started at 6:30 pm, later it was moved to 6 pm, then 5:30 pm, even later to 5 pm, and, starting today, finally back to 5:30 pm, writes sesamstraatnaarhalfzeven.nl (Dutch).
Last week, an emotional Staartjes suggested on De Wereld Draait Door (Dutch) that the network was trying to deliberately kill off the show, which saw a marked decline from 500,000 to 30,000 viewers: "What idiot came up with the idea to program a show at five in the afternoon when the target audience are parents and their young children? Nobody is home at that time. And when I try to find out who's responsible, everybody's pointing at someone else."
Sesamstraat was first broadcast in the Netherlands in 1976, at a time when the country disallowed commercial networks and there were only two or three public channels. Staartjes (1938) joined the show in 1984. He is also well-known for having presented the reception of Sinterklaas for 18 years.
(Photo by Photocapy, some rights reserved.)