White asparagus season is upon us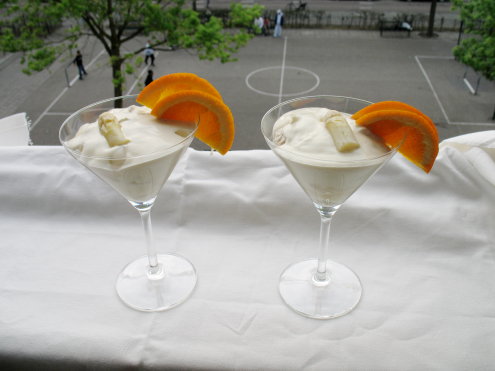 While the media is busy digging up stories about Eastern European workers who are being exploited to pick this cherished Dutch vegetable, I'd rather remain positive and present our new found audience with the delicious Willem Alexander Asparagus Cocktail (link to the step-by-step recipe).
This mouthwatering appetizer was created by chef Herman van Ham of restaurant De Hamert in Arcen, North of Venlo in the province of Limburg, where said Eastern European workers are working themselves into blisters for little money. The cocktail was named after the Dutch crown prince, William Alexander.
Here are some wine suggestions to make that cocktail count even more:
– Champagne or Cava.
– A decent Sauvignon blanc
– A decent Riesling or Gewürztraminer
Eet smakkelijk! (Bon appetit!)
No Comments »
No comments yet.