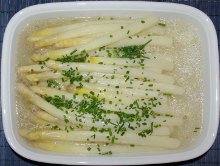 It is not real news, but we still really like the story.
On November 11 Dutch children usually celebrate Sint-Maarten by going around town door to door at night, carrying hand-made lanterns and singing songs for sweets.
The city of Amsterdam would rather this not happen at all due to the health crisis and has made a suggestion that sounds more like an April Fool's joke: replace the sweets with Brussels sprouts to promote healthy eating.
The idea is to stay home and celebrate with the healthy yet questionable-smelling miniature cabbages. The city is bold enough to suggest parents also use 'tomatoes, carrot and radishes' as well.
Maybe spend a evening doing something fun with your kids that doesn't involve you checking your mobile phone, but that's just me.
Good news is I won't have to hide in my own house on 11 November. A Canadian like me considers 11 November as Remembrance Day, the day we commemorate the millions of fallen during the First World War, which the Dutch don't celebrate.
I posted a picture of Dutch white asparagus because it's really tasty.
(Link: www.at5.nl, Photo by Wikipedia user Janericloebe who released it into the public domain)