Optimize websites, lose lawsuits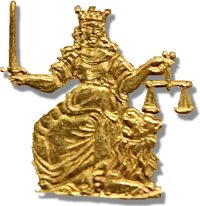 Remember that story about the website that lost a lawsuit due to how Google summarized its contents in search results? Well, the judge's opinion came in yesterday, and it gets even crazier.
What went on before? Miljoenhuizen.nl had a web page on which the words "Zwartepoorte" and "failliet" (bankrupt) appeared together, although totally unrelated. According to Zwartepoorte the Google summary of that page caused people to conclude that the company had gone bankrupt, and so it asked Miljoenhuizen.nl to change the webpage to undo that impression. The latter refused and the former sued.
Miljoenhuizen.nl's owner had—let me quote the court—"organized his website in such a manner that it scored "high" in Google, [so] the defendant has a responsibility in this matter." In other words because the defendant ranked high in the search engine, he lost the case. He probably never helped himself by telling the judge how easy and trivial it is to change the page in a way that Google would no longer produce the damaging text.
Some good news for Miljoenhuizen.nl though is that it managed to net Solv (Dutch), the respectable internet law firm of amongst others Christiaan Alberdingk Thijm—he who once convinced a court that Kazaa was legal, although by then the filesharing company had fled to Australia only to be convicted there, perhaps because lesser legal minds roam the steppe of Southland.
(Full verdict here (Dutch, PDF). Link: Iusmentis. Joris van Hoboken, expert on the confluence of law and search engines, has an opinion in English.)
1 Comment »
And an appeal is coming. I can't imagine this verdict is ever going to stick.

Comment by Orangemaster — May 30, 2009 @ 10:35 am