Invalid car failure as getaway vehicle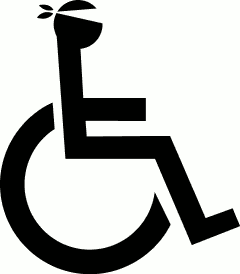 Last Sunday the Utrecht police caught a 37-year-old thief who had stolen two car radios.
Witnesses had spotted the man breaking into a car and called the police, who had no trouble whatsoever taking over the thief's low-speed microcar to stop and arrest him, reports Telegraaf (Dutch). The article doesn't tell whether the man was actually disabled or whether he merely used an invalid car as a decoy. Still, I am sure there is a lesson in there somewhere.
Those with reduced mobility often use a microcar to get around in the Netherlands. These cars are typically rated as mopeds, and cannot go faster than 40 kilometres an hour. A popular brand is the Canta.
(Image based on a public domain icon from the US FHWA Manual on Uniform Traffic Control Devices.)
No Comments »
No comments yet.