Blow-up doll art meets sports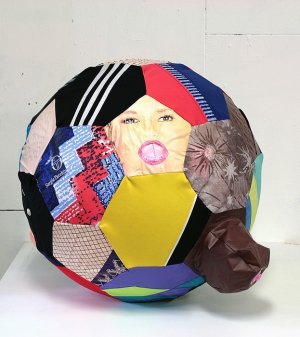 This artwork called 'Sports jacket ball' was made by Dutch artist Sander Reijgers. His work caught my attention because it uses sports fabrics as well as actual blow-up dolls. This football with a black blow-up doll is appropriately called 'Black Woman' and yes, I dare speculate it's a nodd to the 2010 World Cup football in South Africa.
(Link: trendbeheer.com)
No Comments »
No comments yet.