Dutch railways still has no iPhone app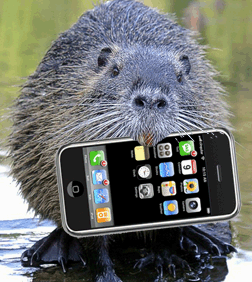 Way back in October 2008, we wrote about the NS (Dutch railways) not being happy about IT student Dennis Stevense kicking their butts and producing a quality iPhone application called Trein' ('Train') for train schedules. Apparently, if there was any glimpse of copyright or database issues, the NS has done nothing about since then except whine that they don't have an application after all. The NS has legally asked Stevense to stop with his application and he ignored them. What the NS has been incapable of doing since 2008 (or lied about) Stevense whipped up in three weeks.
With all the snow, delays and problems with trains as of late, 'Trein' has become very popular, as more and more people own an iPhone and are downloading his application. He even said he received numerous compliments from train staff that his application works better than the mini-computers they use for their work. He also claims he can live off the money he is making from downloads and will start his own business.
(Link: zibb.nl, Photo: Stevenojobs)
No Comments »
No comments yet.