TNT to outsource illegible mail recognition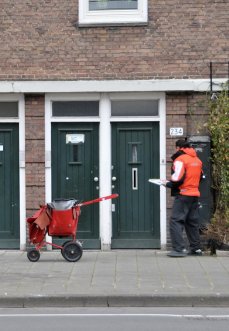 Former Dutch mail monopolist TNT is testing the outsourcing of bad handwriting recognition by video coding to Mexico, India and The Philippines, Nederlands Dagblad reports.
About 6% of all handwriting on envelopes cannot be recognised by computers, and so a system is currently in place where illegible envelopes are photographed and Dutch employees create a bar code encapsulating the correct address based on that picture.
The Nederlands Dagblad reports that only a few temporary workers will suffer the consequences, but it may be that the Christian newspaper is not telling the whole truth. According to an article in De Volkskrant, sorting mail is done almost exclusively by traditional postal workers, whereas the actual delivery is done by part-time employees.
TNT is suffering the double whammy of a reclining mail volume and the opening of the market to other parties who often pay much lower wages. The company expects to have to fire 11,000 of its 23,000 full-time employees by 2015.
(Photo by FaceMePLS, some rights reserved.)
1 Comment »
[…] had a monopoly in the Netherlands on light mail. The rise of both e-mail and competitors has led to plans within the company to fire 11,000 postal workers, who in return have announced they will strike on November […]

Pingback by 24 oranges » New TNT postage stamps are no longer denominated — November 14, 2010 @ 1:34 am