Dutch children could not be any happier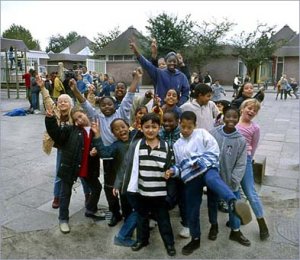 We've said every year, we get to say it again: Dutch children are the happiest in the world, this time according to new research by Unicef Germany. The Germans founds themselves in 8th place out of the 21 industrialized countries they included in their report. As expected, the top five in so many of these reports include Scandinavian countries: Sweden, Finland, Norway, with Spain in 5th place and Denmark in 7th place, while Iceland is not there, due to problems such as their country's bankruptcy.
Our past posts on the issue: Dutch kids are happy because they're egocentric.
(Link: dutchnews.nl, Photo: Dutch Ministry of Foreign Affairs)