New Van Gogh discovered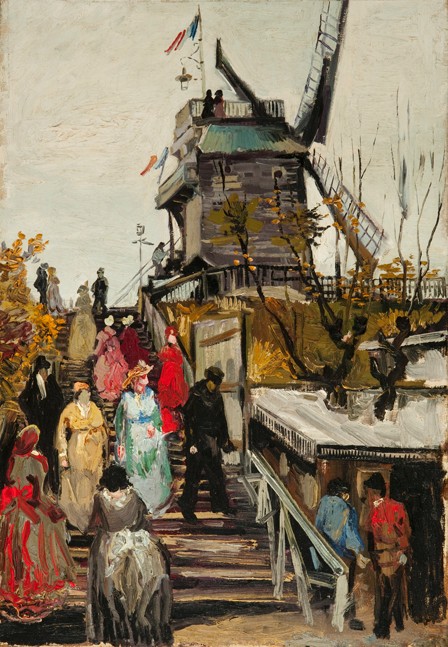 Museum De Fundatie in Zwolle has a painting in its collection that it claims was made by Van Gogh. The painting is called De molen 'Le blute-fin.' According to the museum, the Van Gogh Museum in Amsterdam has confirmed its authenticity.
Although it was known in the art world that this painting existed, people so far have refused to attribute it to Vincent van Gogh. According to NRC it has motifs that were atypical for the 19th century painter. It was originally discovered in 1975 by Dirk Hannema, the museum director who let himself be fooled by Han van Meegeren's fake Vermeers, and that also would not have helped.
See also: 'Hidden' painting by Van Gogh discovered, about a different painting.
3 Comments »
I love this painting… !
I actually love Paintings by Van Ghosh.
Thanks for sharing this :)

[…] http://www.dutchdailynews.com, Illustration: the Van Gogh that was 'discovered' last year) […]

Pingback by 24 oranges » Many Amsterdam museums open on 1 January 2013 — December 19, 2012 @ 11:33 am

[…] (Link: http://www.amsterdamherald.com; illustration: the Van Gogh that was 'discovered' in 2011) […]

Pingback by 24 oranges » Dutch art to be protected and kept in the country — November 27, 2013 @ 12:00 pm