Famous comic book store loses its creator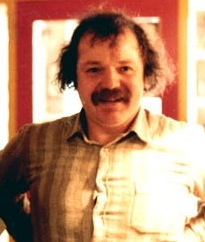 Back in November 2008 famous comic book store Lambiek in Amsterdam celebrated its 40 year anniversary, a milestone even famous Dutch comic strip artists like Hanco Kolk and Jean-Marc van Tol probably did not expect the store to reach, considering their rightful laments on this tough business.
Unfortunately, today marks the passing of Kees Kousemaker, founder of Lambiek, who was just 68 years of age. According to the Dutch association of comic strip artists, "Kees Kousemaker meant a lot to the comic strip world and helped many an artist." He was the driving force behind the Comicopledia, the largest online source on comics, an author, organisator and owner of what could easily be called the most important and influential comic book store in the Netherlands, and possibly the oldest still standing in the world. RIP.
(Links: stripmakers, Zone5300, Photo courtesy of Zone5300)
No Comments »
No comments yet.