Trains in Amsterdam stopped because of people walking on the tracks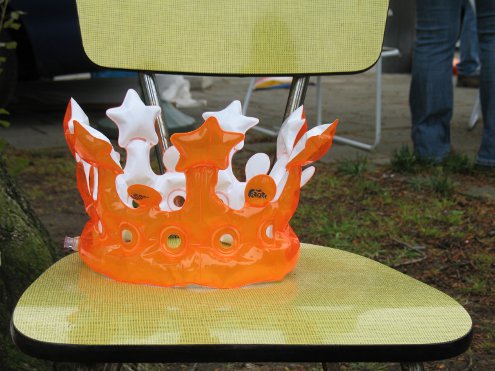 Rail traffic around Amsterdam was halted this afternoon because party-goers were walking on the tracks, presumably because authorities decided to vacate Amsterdam Sloterdijk station for unclear reasons. Today is the Netherlands' national holiday, Queen's Day.
More Queen's Day reporting tomorrow.
2 Comments »
Good to read that everything's on track in the NL ;-)

Comment by Eric — April 30, 2010 @ 9:53 pm

Aren't you funny!

Comment by Orangemaster — May 1, 2010 @ 10:03 am