Giro about to start in Amsterdam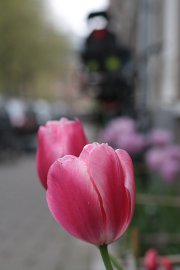 In two and a half hours, one of the biggest bicycle races in the world, the Giro d'Italia, will start in Amsterdam, and the action is all taking place at a stone's throw from my house.
As you may imagine, I will use the opportunity to walk around with my camera to soak up the mood and give you a report later. With luck there will be room to watch. I have good hope, because as you can see in the photos, the weather is quite dreary here. Also, let's be honest, this is not the Tour de France—which will start in Rotterdam later this year—so interest is likely to be lower. (Two out of three Grand Tours, though, not bad.)
There is also a garbage collectors strike going on, so the stalls selling Giro paraphernalia are standing anthropomorphised shoulder to anthropomorphised shoulder with piles of trash.
The riders seen in this photo are members of team Milram out for a leisurely reconnaissance of the parcours on the Olympiaweg, 800 900 metres from the finish.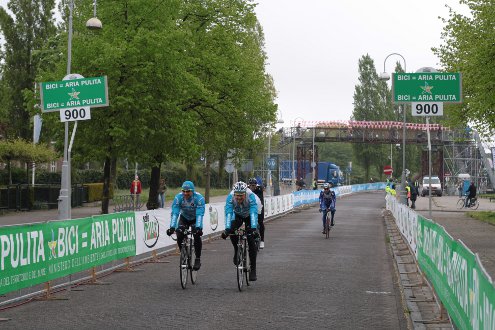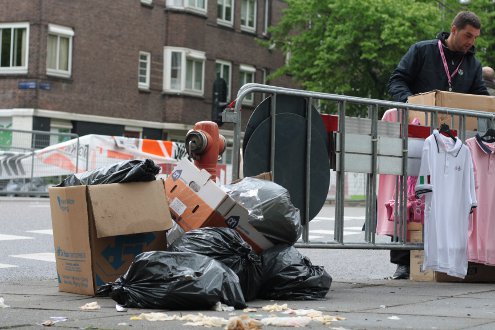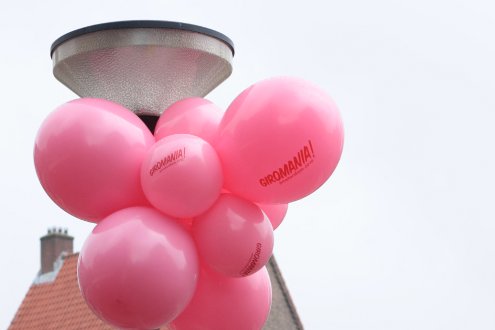 See also:
1 Comment »
[…] things pressed for your pleasure Older: Giro about to start in Amsterdam […]

Pingback by 24 oranges » First Giro stage in Amsterdam — May 9, 2010 @ 12:02 pm