Florentijn Hofman's huge cuddly toys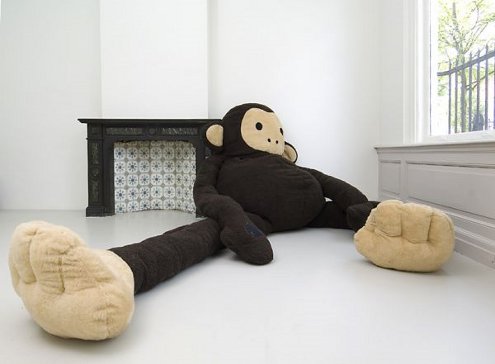 A solo show inspired by the toys and cuddly sculptures of children, where the change of scale completely changes their function and feeling.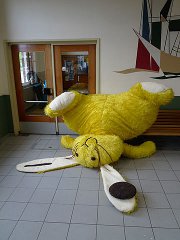 Hofman also took his exhibition on the (rail)road, where it works better in my opinion. A gallery is a canvas, a neutral background in front of which anything automatically becomes art. The railway station of Delfzijl (Hofman's former home town) doesn't have that stigma, and his plush animals look as out of place there as he intended.
See also:
(Photos: Trendbeheer / Florentijn Hofman.)